Un comic que se despide del blog al llegar a su último número y tener la reseña del global ya publicada, en ésta ocasión estamos ante un arco argumental del que hemos ido viendo señales desde el principio pero en el que no habíamos caído (al menos yo) y que supone el auténtico final de la colección, brindándonos un cierre como pocas tienen.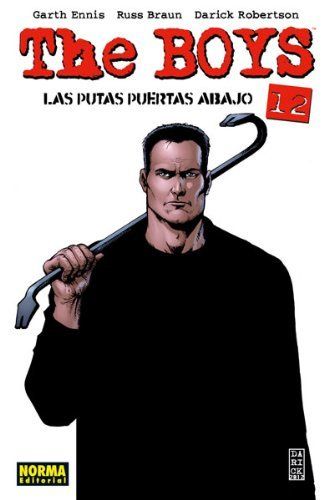 No entraré a destripar de qué trata, simplemente comentar que si el anterior era el final de la lucha contra los Siete, en éste The Boys se enfrentarán a sus propios demonios internos.
Es un auténtico placer ver a los personajes que tanto queremos en estas últimas viñetas, un homenaje y un giro de tuerca adicional que dan un nivel incluso superior al conjunto de la colección.
Se nota mucho que el guionista tenía una historia en mente, tenía claro cómo debía acabar todo y tenía unas ganas locas de llegar hasta ese punto. Ésta última trama tiene una coherencia altísima con el resto de la colección y no dejará a nadie indiferente.
Para acabar con The Boys en ésta escueto último comentario sólo me queda una última cosa que decir: haceros con la colección, vale la pena.
The Boys 12. Las putas puertas abajo (CÓMIC USA)