Hoy os traigo el análisis de un juego que ha traído mucha polémica para PS4, tanto es así que incluso aquí hice un artículo de opinión respecto a las notas que se estaba llevando una vez lo acabé. Ahora, con más tiempo de por medio y un fácil platino en la saca os comento lo que podéis esperar si os acercáis a The Order 1886, y si vale la pena hacerlo.
Historia
: El juego nos transporta al año que le da nombre, un 1886 en el que encarnaremos a un miembro de la Orden. Una especie de caballeros que, desde tiempos del rey Arturo, ha estado luchando contra los seres sobrenaturales que pueblan el Reino Unido.
El juego arranca con nuestro personaje encerrado y siendo interrogado, un inicio algo desconcertante, que acaba con nosotros huyendo del cautiverio y enfrentándonos a los que hasta ese momento parecen haber sido nuestros compañeros. Con la huida perpetrada, toca mirar hacia atrás y ver cómo se ha llegado a esa situación.
Y esa es la verdadera historia del título: la evolución del personaje protagonista para darle la espalda a su orden y convertirse en alguien buscado. Dicha historia se mezclará con la de los licántropos, la de la orden y la de nuestros compañeros, en un juego a base de misiones con multitud de cinemáticas.
Se nota mucho el esfuerzo de ambientación que se ha hecho para la obra, con una trama que pese a típica se antoja más que suficiente pero que en el tramo final deja insatisfecho, con demasiado abierto (excepto lo dicho el cómo hemos llegado a esa situación) como para no ser necesaria una continuación de ésta (evidente) nueva franquicia.
En general es un buen argumento, contado mediante cinemáticas y que deja con ganas de más.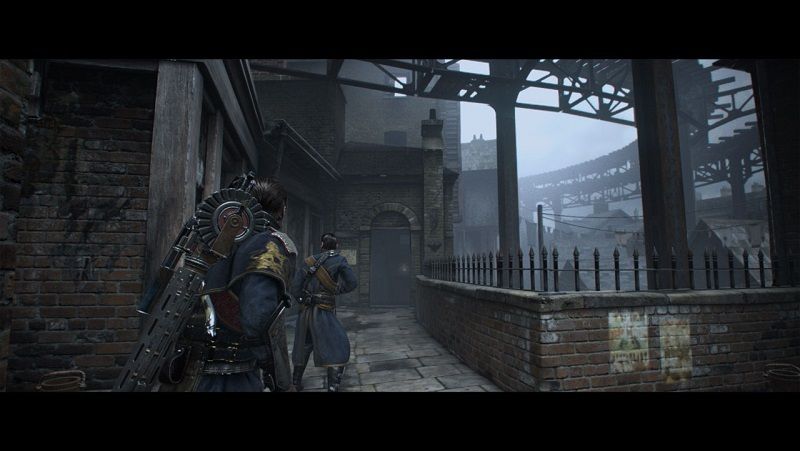 Apartado Visual
: Si algo nos puede vender The Order es sin lugar a duda un referente en lo visual para PS4. Es un juego que entra por los ojos sin ningún tipo de duda, de esos que te dejan con la boca abierta y que es a lo que deben aspirar productos posteriores.
La recreación de lo que vemos (Londres victoriano), tanto en interiores como exteriores es lo mejor que he visto yo en consola alguna. Y no sólo por músculo técnico, sino por esa ambientación con toques steampunk que tan bien le sienta a la época.
Los escenarios, las explosiones, los enemigos, todo es realmente espectacular. Incluso el doblaje y la banda sonora tienen niveles de auténtica superproducción.
Lamentablemente tanto virtuosismo tiene dos taras evidentes: la primera son dos bandas negras (típicas de muchas películas) que hacen que el área efectiva de pantalla no la llene por completo. Y la segunda son escenarios muy poco abiertos, lo que hace también mucho más fáciles trabajarlos tanto. Dos fallos menores (en mi opinión), reseñables, que no empañan un auténtico espectáculo.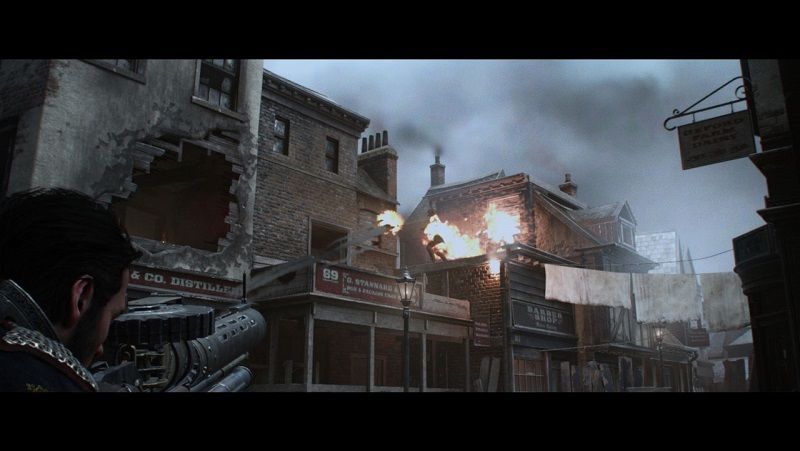 Jugabilidad
: Los jugones habituales se harán una idea del tipo de juego que se encontrarán si les digo que tiene como base el sistema de coberturas de Gears of War. Un juego en el que (salvo momentos contados) iremos de un tiroteo a otro pasando por escenas de video que nos harán avanzar en la trama.
Quitando éstos tiroteos sólo encontraremos cierta variedad en las escenas de Quick Time Event (bien implementadas) o las zonas de sigilo (sencillitas y nada largas).
Para rematar el juego añade una serie de coleccionables muy sencillos de encontrar que dan algo más de trasfondo.
En general es un juego para darle dos vueltas: la primera metidos a fondo en la trama mientras que la segunda para sacar los coleccionables que nos falten y para volver a disfrutar de algunas situaciones.
Es un juego que durará más o menos diez horas en una primera vuelta y seis o siete en la segunda, sin marcadores online o ningún modo similar para ampliar su vida útil. Ésta duración ha sido muy criticada, pero ya es más del triple de la que ofrecen campañas de juegos como Call of Duty a los que no queremos multijugador online, así que como campaña es una duración bastante decente.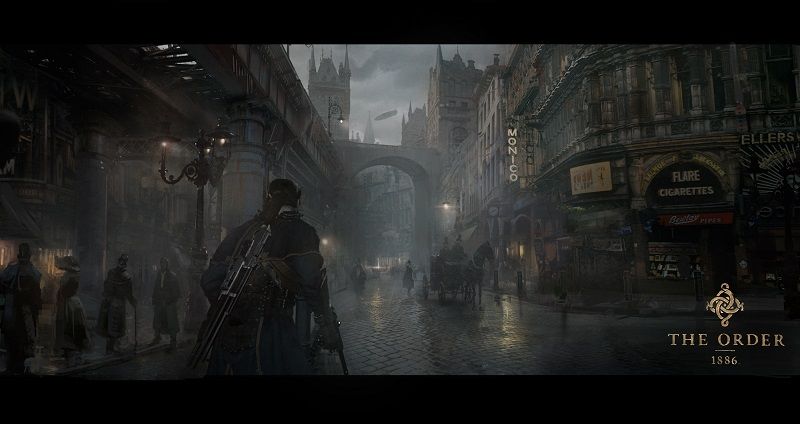 Opinión Personal
: Con The Order 1886 tenemos un juego con unos valores de producción totalmente de AAA que tira de jugabilidad clásica y al que le falta un final más cerrado y algo más que unos buenos tiroteos para ser un juego excelente.
Estamos ante una campaña individual más que notable, que nos da diez horitas de altísima calidad y la sensación de que en una futurible segunda parte tendremos un juego de sobresaliente alto.
Con lo que tenemos entre manos nos queda un muy buen juego, no un vendeconsolas, pero sí del nivel de los buenos de la consola (mejor que Killzone, por ejemplo) cuyas notas a nivel mundial le han castigado por culpa del altísimo hype que arrastraba el juego. Un castigo excesivo y que no hubiera recibido de ser un juego menos enseñado o publicitado.
Para los que hayáis visto esas notas, leed los análisis y valorad si esos puntos negativos son suficientes para tirar para atrás la compra del juego, y más cuando es posible encontrarlo a día de hoy por veinte euretes con cierta facilidad (precio por el que cualquier poseedor de la consola debería comprar el juego).
Personalmente ha sido de los juegos que mejor me lo han hecho pasar, un muy buen juego que de buen seguro volverá a pasar por mi PS4 en cuando salga la segunda parte, para refrescar y volver a disfrutar de éste juego de acción.
Yo os recomendaría que lo comprarais, os tendrá una semana pasándolo la mar de bien.
Valoración Personal: 8,2.
Valoración Metacritic: 63
.
The Order: 1886