Las rebajas de Steam hacen que uno no se pueda resistir a juegos como The Force Unleashed, un juego que no recibió buenas críticas en su momento y que por falta de tiempo no acabó pasando por mi consola, pero encontrarlo a menos de dos euros hizo que me lo comprar sin pensarlo.
Qué nos propone éste juego de 2008?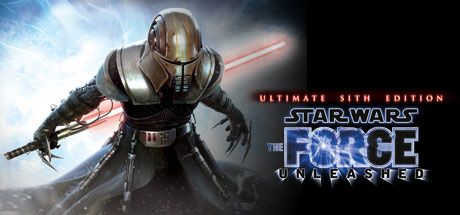 Historia
: Una de las premisas más interesantes del juego es que nos propone un what if bastante interesante. Y si Darth Vader hubiera tomado un aprendiz durante la purga de Jedi y lo hubiera tenido bajo su vigilancia para acabar algún día ambos con el emperador?
Y si dicho aprendiz empezara a cuestionarse sus enseñanzas al tener que empezar él también su propia caza de Jedi?
Pues básicamente eso es lo que nos trae the Force Unleashed, una premisa bastante interesante que nos llevará a recorrer algunos planetas de la galaxia muy, muy lejana, a medida que intentamos cumplir con las misiones que nuestro maestro nos da.
La lástima es que la narrativa del juego no es que sea muy buena, flaqueando incluso en las escenas de vídeo, como si se hubieran hecho más por rellenar entre misiones que por contar una historia que al estudio le parezca interesante.
Así pues tenemos una premisa interesante mal desarrollada que, aun así, sabe darnos unos pocos momentos bastante buenos.
Apartado Técnico: Ya en su momento (cerca de diez años) no era un juego puntero. Tenemos una aventura pasillera, ambietnada en múltiples escenarios y con una variedad de enemigos bastante limitada.
Al menos, tanto escenarios como enemigos tienen diseños fieles a las películas, incluso algún paisaje llega a destacar. Pero bueno, visualmente no atrapa en ningún momento.
Donde sí que destaca el juego es en el apartado sonoro, donde la licencia de Star Wars se nota por todo lo alto y nos regala varias piezas de las películas.
En general estamos ante un juego del montón dentro de su época, así que a día de hoy no es que se vea demasiado bien.
Jugabilidad: El juego nos propone una aventura de acción en tercera persona, de esas de ir avanzando por escenarios lineales a más no poder acabando con todos los enemigos que se pongan por delante y terminando con un jefe final de fase con sus propias mecánicas.
La lástima es que los controles no están todo lo bien implentados que deberían, fallando especialmente en zonas de plataformas o al usar la fuerza en determinadas ocasiones.
Por el contrario, cuenta con un sistema de progresión interesante, desbloqueando combos tanto con el sable láser como con la fuerza, así como las típicas mejoras de vitalidad. Nada nuevo, pero añade cierta personalización al personaje.
Para los que buscáis todos los coleccionables, en ésta ocasión hay repartidos por el juego ciertos elementos que nos proporcionan bonificaciones y que no costará demasiado encontrar, pero que hace que miremos hacia los lados para ver si nos estamos dejando algún pasillito.
La idea está bien, lástima que de nuevo falle en la ejecución, como con la trama.
Opinión Personal: Con todo lo que he dicho del juego es de esperar que la conclusión lo deje a parir, si ni la trama, ni la historia, ni la jugabilidad destacan para nada, el juego debe ser bastante malillo. Pues mirándolo objetivamente sí, incluso para los fans más acérrimos de Star Wars puede resultar cierto sacrilegio argumental.
Y curiosamente yo me lo he pasado muy bien jugándolo. Entendedme, lo he jugado al nivel mínimo de dificultad para que el tema del control no me tocara lo que no suena, y durante las seis horitas que me ha durado la aventura me ha gustado sentirme como sith que se pasa al lado luminoso poco a poco. No por méritos del juego, sino del universo que le envuelve y que a mí ha acabado por gustarme.
Lo que no puedo de ninguna manera es darle una nota superior al siete (al menos con la consciencia limpia), quedando como un notable para mí, pero que la mayoría de la gente notará como un suficiente raspado o un suspenso muy evidente.
Supongo que sólo fans no acérrimos de la licencia disfrutarán del juego, aquellos que ya estamos contentos con la música de Williams y un sable láser en pantalla. El resto tenéis opciones mucho mejores en el género. Eso sí, por menos de dos euros vale la pena darle un tiento.
Valoración Personal: 7.
Valoración Metacritic
: 65.