Hace bastante poco os traía una serie de Superhéroes que se tomaba el enfoque mucho menos comiquero y tiraba hacia un drama de altísima calidad, y la comparaba con las entretenidas Arrow y Marvel Agents of SHIELD diciendo que eran registros y enfoques muy distintos. Pues bien, hoy os comentaré The Flash, una serie del mismo canal que Arrow (con la que comparte algunos personajes e incluso cameos) y que es el ejemplo perfecto de lo mejor de la variante más desenfadada.
Cuando era sólo un niño Barry Allen vio como unos relámpagos rojos y amarillo acababan con su madre, siendo acusado el padre del delito para encarcelarle posteriormente. Desde entonces ha estado obsesionado con los fenómenos inexplicables, llegando a entrar en la policía con tal de poder investigarlos mejor.
La vida del protagonista volverá a cambiar cuando en laboratorios STAR se ponga en funcionamiento un acelerador de partículas, elemento que sufrirá un accidente provocando una explosión que arrasa parte de la ciudad, creando un efecto colateral: a Barry y a otros les otorga ciertos poderes.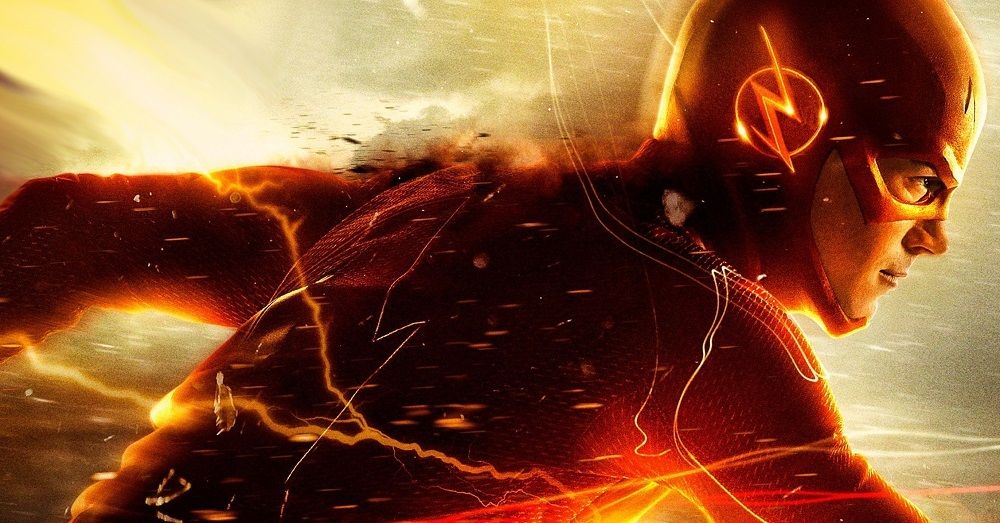 Después de cierto tiempo en coma Barry despierta y descubre que es capaz de ir a velocidades increíbles, un poder con el que le ayudarán el creador del acelerador y su equipo con tal de ayudar a la gente de la ciudad.
Los capítulos serán los típicos del villano de la semana, con gente con poderes a la que detener, pero con la salvedad de contar siempre con un avance en la trama general, ya sea la de descubrir al asesino de la madre, que Flash domine más sus poderes o ir presentando personajes y relaciones personales entre ellos. Así no solo contaremos con el típico procedimental (que puede parecerlo al principio) sino que contamos con una serie más cercana a la trama cerrada.
El tono empleado será siempre desenfadado, más cercano al de Arrow que a ningún otro producto, pero por suerte me parece que han hecho un mejor casting, o simplemente los papeles son mejores porque no hay nadie que me chirríe en su personaje.
Además la escala de los enemigos y lo que sucede es mucho mayor, bordeando la ciencia ficción en muchas ocasiones y tirando de efectos especiales (muy resultones para ser una serie de Tv sin un presupuesto brutal) cuando es necesario.
Al conjuntar todos los elementos y sumarles un buen ritmo en la temporada (no se queda parada nunca) nos da como resultado la mejor serie hasta el momento de tono desenfadado, y a la altura de Daredevil (cada una en lo suyo) dándome una sorpresa mayúscula.
Parece mentira que los que hicieron Arrow (entretenida) hayan conseguido subir un par de peldaños para hacer Flash, aprendiendo de los errores y sabiendo crear una temporada muy superior a la primera del héroe de las flechas y que sabe mantener el tipo durante los 23 capítulos que dura.
Puede que su duración la haga menos fácilmente recomendable que Daredevil, pero si os van los superhéroes no podéis dejarla pasar, y si os gustan las series de acción y aventuras también puede suponer una muy buena opción.
Ahora a esperar a tener la segunda temporada completa para verla del tirón (he tardado 3 días en ver 23 capítulos, así que vosotros mismos XD).
Para más detalles en los comentarios ;).